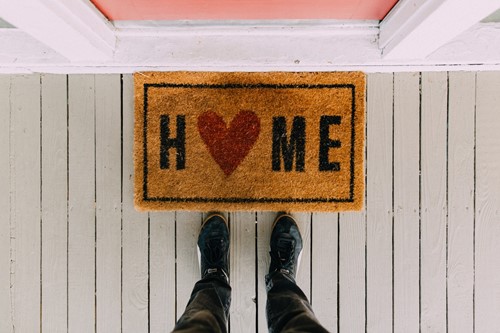 When someone you love moves into a new home, you often want to celebrate this milestone and help them feel more comfortable in their new surroundings. It is common to purchase a housewarming gift for a friend or relative after they move but the next time you are in need of this type of present, you might want to consider making it yourself. A homemade housewarming gift is a gift from the heart and something that the recipient will treasure for years.
Here are 5 housewarming gifts that you can craft yourself:
Mason Jar Houseplant
A houseplant can bring new life into any home, but when you create a homemade display for the houseplant it will feel even more connected to the new home. This craft is very simple and only requires you to get a mason jar, some soil and a small houseplant. You can plant it right inside the glass mason jar and use whatever you have on hand to decorate the jar. You may be able to use vinyl to add a saying to the jar such as "Home Sweet Home" or "Planted With Love." Or you could simply tie a piece of ribbon around the jar for a decorative accent.
A Set of Painted Wooden Spoons
Most new homeowners are looking for practical items that can make daily life easier. Wooden spoons are a staple item in any home since they are used for both cooking and baking on a regular basis. Instead of gifting your friend a set of basic wooden spoons, you can add a touch of love by painting them yourself. You can paint them any color or design that you think your friend would enjoy, or you could consider a neutral paint with simple words on the spoons such as "stir," "fold" or "spoon."
Homemade Address Sign
When someone relocates to a new home they often feel like they are living in someone else's house until they make their mark on their new property. By gifting someone a homemade address sign, you can help them immediately feel like the house is more theirs than the previous owners. A small wood plank, some address numbers and colorful paint will help you get this craft done.
A Set of Crafted Coasters
For simple, fun and useful homemade gift, you may want to consider a set of coasters. You can create your own coasters with extra scrapbook paper, white ceramic tiles and plenty of spray sealer. Simply adhere the paper to the tiles and spray the sealer over it and let it dry.
Handmade Wreath
Another loving and thoughtful gift to create for a family member who has moved into a new home is a handmade wreath. You can create a floral wreath, a traditional green wreath with festive accents or a ribbon wreath that is bursting with personality.
A handcrafted gift is sure to mean more than something that you quickly picked up at the store before heading to your friend's new house. These housewarming gifts are fun to make, but even more enjoyable to give away. Not only are they beautiful and thoughtful, but they also are practical and useful.